Six Vehicles Crash on Interstate 40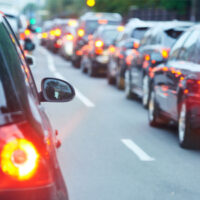 Roane County, TN (January 19, 2021) The Tennessee Highway Patrol recently responded to two accidents that occurred close to each other on January 19th on Interstate 40 in Roane County. These crashes led to traffic congestion that lasted over an hour.
One of the crashes occurred at the 353 westbound mile marker and involved a Chrysler Sebring and a Chevrolet Malibu. Both drivers were headed west when the Malibu driver slowed down while approaching heavy traffic. The Chevrolet driver's vehicle was then struck in the right rear by the Sebring driver. Fortunately, both motorists were wearing seatbelts at the time of the collision. It remains uncertain whether anyone was injured in the accident as well as the extent of the property damage involved.
The National Highway Traffic Safety Administration has found that one of the best things that motorists can do to reduce the risk of ending up injured or killed in motor vehicle crashes is to wear a seatbelt. The national use rate for seat belts is reported to have been 90.7% in 2019. The Administration has also found that seat belt use in passenger vehicles saved almost 15,000 lives in 2017.
Contact a Rear-End Accident Attorney                 
Many people think that rear-end collisions always involve less serious damage, but in reality these accidents can be just as devastating as any other type of crash. If you or a loved one has been injured in a rear-end collision and another party is responsible, you should not hesitate to speak with a compassionate personal injury lawyer. Contact Fox, Farley, Willis & Burnette today to schedule a free case evaluation.
Note: This post was written based on available resources, news stories, and online reports about this incident. As is often the case with fast breaking news, there is always the risk that some details are still being shared and uncovered. Please contact us if you notice any information that should be changed or added. Thanks!