Single Vehicle Accident Occurs in Cumberland County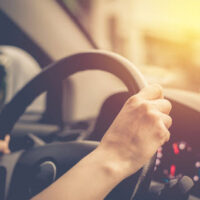 Cumberland County, TN (September 8, 2020) A single vehicle accident occurred September 8th on Cumberland County's Peavine Firetower Road which resulted in minor injuries for the car's driver. The motorist was driving her vehicle north but lost control of the vehicle. As a result, the vehicle left the road and struck a tree. Emergency medical workers then evaluated the motorist at the scene of the accident and transported her to a nearby hospital.
The Insurance Institute for Highway Safety found in 2018 that trees were the object most commonly struck in car accidents. Utility poles as well as traffic barriers were the next most commonly struck objects.
What to Do if You Lose Control of Your Vehicle
Many people who lose control of their vehicle are not sure how to respond. If you lose control of your vehicle while driving, remember to take the following steps:
Avoid the temptation to panic
Keep your hands on the wheel
Gradually shift the vehicle into neutral
Steer into the skid, which means not fighting the direction the car is headed
Understand that you do not have to fully stop your vehicle; instead, slowing down is critical
Make sure that you have driven out of the path of danger before getting out of your vehicle
Do Not Hesitate to Contact a Knoxville Car Crash Lawyer 
If you or a loved one is involved in a car accident, it is common to be left feeling uncertain about how to proceed. Contact Fox, Farley, Willis & Burnette today to schedule a free case evaluation.
Note: This post was written based on available resources, news stories, and online reports about this incident. As is often the case with fast breaking news, there is always the risk that some details are still being shared and uncovered. Please contact us if you notice any information that should be changed or added. Thanks!