Side Mirror Strikes Pedestrian in Cumberland County Accident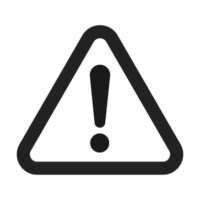 Cumberland County, TN (April 1, 2021) Law enforcement in Cumberland County on April 5th responded to the 300 block of Glory Loop following reports that a pedestrian had been struck by part of a motor vehicle. The report states that the driver told law enforcement that he was walking outbound on Lantana Road when he was hit in the left shoulder by what he thought was a vehicle's side mirror. The pedestrian was not able to provide any details about the vehicle that struck him. The driver was subsequently transported to Cumberland Medical Center for treatment.
The Insurance Institute for Highway Safety has found that pedestrian motor vehicle fatalities have increased 51 percent since they reached a low point in 2009. Today, pedestrian fatalities represent approximately 17 percent of crash fatalities. An even larger number of serious injuries are reported due to pedestrians striking vehicles including traumatic brain injuries and leg injuries. Some of the strategies that pedestrians can follow to remain safe include being predictable, walking on sidewalks whenever possible, if there are no sidewalks walking facing traffic, and always remaining visible.
Contact a Compassionate Tennessee Car Crash Attorney                 
If you or a loved one has been injured as a pedestrian, you've likely been left to face substantial repercussions. As a result, if someone else is responsible for causing your crash, you should not hesitate to speak with a compassionate Tennessee personal injury attorney who will remain committed to fighting for the results you deserve. Contact Fox, Farley, Willis & Burnette today to schedule a free case evaluation.
Note: This post was written based on available resources, news stories, and online reports about this incident. As is often the case with fast breaking news, there is always the risk that some details are still being shared and uncovered. Please contact us if you notice any information that should be changed or added. Thanks!