Shopping Center Parking Lot Crash Occurs in Crossville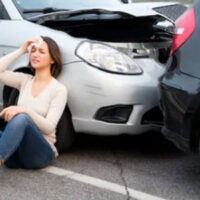 Crossville, TN (September 9, 2020) First responders in Crossville on September 10th responded to an accident that occurred on Sparta Highway at the Highland Square Shopping Center's entrance. The accident involved the collision between a Toyota and a Subaru. Due to the collision, one adult was hurt and received treatment for minor injuries at a nearby hospital.
The National Safety Council has found that tens of thousands of parking lot accidents each year leave motorists injured.
Why Parking Lot Crashes Occur 
Motorists can end up in parking lot collisions, but some of the most common reasons that these accidents occur include:
Backing into other vehicles in the parking lot
Distracted driving, which can be due to many activities but most often includes texting or talking on the phone
Driving too fast for either the parking lot's posted speed limit or adverse conditions like rain
Failing to obey traffic regulations, which often include directed lanes of traffic or stop signs
Following too closely behind other vehicles, leading to rear-end collisions when the front vehicle stops suddenly
Poor pavement conditions including debris and potholes
Obtain the Services of a Skilled Car Crash Attorney
No matter where your Tennessee car crash occurred, it can be confusing to decide what to do next. Consider retaining the assistance of a knowledgeable car crash lawyer at Fox, Farley, Willis & Burnette as soon as possible. During a free case evaluation, we can review your available options to hold the person who caused your accident accountable.
Note: This post was written based on available resources, news stories, and online reports about this incident. As is often the case with fast breaking news, there is always the risk that some details are still being shared and uncovered. Please contact us if you notice any information that should be changed or added. Thanks!