Several Cumberland County Crashes Reported Due to Snow and Ice-Covered Roads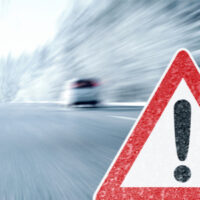 Cumberland County, TN (December 27, 2020) Cumberland County law enforcement reports that several crashes occurred in the area over the Christmas weekend. Fortunately, no serious injuries have been reported as a result of these accidents. In one crash, law enforcement responded to Deep Draw Road to discover that the driver of a Chevy Cruz had lost traction on the asphalt due to ice and snow and collided with the side of a bridge and guard rail. The driver fortunately was wearing a seatbelt at the time of the crash and was not injured.
The National Highway Traffic Safety Administration has found that 17 percent of all crashes occur as the result of winter conditions. Motorists should remember that there are some critical steps they can to reduce the chances of ending up in a winter accident. First, drivers should make sure that their vehicle is sufficiently maintained. It is also a good idea to prepare yourself as a driver because crashes happen. This means making sure that your vehicle is fully stocked in case you end up stranded and it takes some time for help to reach you.
Let an Experienced Tennessee Attorney Fight for the Results You Deserve                 
If you have been left to face complications like large medical bills and lost wages following a car crash, you should not hesitate to hold the party who caused your crash accountable. A skilled attorney can help you do so. Schedule a free case evaluation at Fox, Farley, Willis & Burnette, and once we decide to take on your case we can begin fighting for the results you deserve.
Note: This post was written based on available resources, news stories, and online reports about this incident. As is often the case with fast breaking news, there is always the risk that some details are still being shared and uncovered. Please contact us if you notice any information that should be changed or added. Thanks!