Several Accidents Occur Over Weekend at Dollywood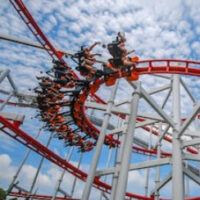 Pigeon Forge, TN (July 12, 2020) A master craftsman at Dollywood was injured Sunday while working on a project at the theme park's Mountain Blown Glass shop. The worker was transported to a nearby medical facility, and the glassblowing shop was temporarily closed pending an investigation by the Tennessee Operational Health and Safety Administration as well as Occupational Health and Safety Administration.
The accident comes after three guests were injured at the park the day earlier when a decoration fell and struck them while they were passing through the Wilderness Pass area of the park.
How Amusement Park Accidents Happen 
One of the deadliest aspects of amusement park accidents is that there are various ways in which park-goers can be injured. Some of the most common injuries that our lawyers have seen occur at amusement parks include:
Consumer behaviors like standing up in rides and not sitting properly
Excessively crowded parks
Failure to enforce rule rides
Inadequately trained staff and ride operators
Lack of handrails or other safety features
Mechanical issues, which can range from exposed wires to improperly operating lap bars
Operator error, which might include failing to stop a ride, not properly maintaining a ride or attraction, or improperly assembling an attraction.
Contact a Tennessee Accident Lawyer Today 
Some amusement parks are still open during the pandemic. While they are for the most part safe, accidents can still occur. If you are injured in an amusement park accident, do not hesitate to speak with a knowledgeable personal injury attorney at Fox, Farley, Willis & Burnette.
Note: This post was written based on available resources, news stories, and online reports about this incident. As is often the case with fast breaking news, there is always the risk that some details are still being shared and uncovered. Please contact us if you notice any information that should be changed or added. Thanks!