Serious Crash Occurs Close to Chickamauga Avenue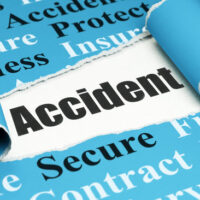 Knoxville, TN (December 17, 2020) The Knoxville Police Department reports that a serious car crash occurred on December 17th on Broadway close to Chickamauga Avenue. Due to the accident, all lanes of Broadway were temporarily closed and motorists were advised by law enforcement to seek alternate routes. It remains uncertain whether anyone was injured or killed as well as what factors caused the crash.
A Forbes article citing insurance provided by the CarInsurance website has found that a person on average files a claim for a motor vehicle collision every 17.9 years. As a result, it helps to understand how to respond if you or a loved one is involved in a car crash. After a car crash, one of the first things that you should do is immediately assess whether anyone was injured. If necessary, you should not hesitate to call 911 so medical workers as well as police can help. If your vehicle is still capable of being safely operated, you should also make sure to move to a safe area, which might be the shoulder or other area off the main road. 
Speak with an Experienced Tennessee Car Crash Attorney                
Regardless of how your Tennessee car crash occurred, it is common to end up facing various complications including life-changing injuries, extensive property damage, and sometimes fatalities. If someone else was responsible for causing your crash, it is important to remember that you have rights as an accident victim. One of these rights includes the ability to pursue compensation from the responsible, and a skilled attorney can fight for the results you deserve. Contact Fox, Farley, Willis & Burnettetoday to schedule a free case evaluation.
Note: This post was written based on available resources, news stories, and online reports about this incident. As is often the case with fast breaking news, there is always the risk that some details are still being shared and uncovered. Please contact us if you notice any information that should be changed or added. Thanks!