School Bus Crash in Rhea County Results in Minor Injuries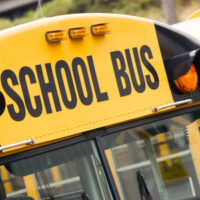 Rhea County, TN (February 11, 2021) Rhea County law enforcement reports that deputies responded to the scene of a bus accident on Highway 68 in Spring City on February 11th. Only minor injuries are reported due to the crash and school system officials as well as law enforcement worked in coordination to make sure that everyone was safe. Motorists were temporarily asked to avoid the area around Highway 68 and Cemetery Road. The Tennessee Highway Patrol is investigating the crash and additional details about how the accident occurred are still pending.
The National Highway Traffic Safety Administration has found that between 2007 to 2016, there were 1,282 people killed in school-transportation related crashes, which results in an average of 128 fatalities per year. Occupants of school transportation vehicles represented 9 percent of fatalities and nonoccupants represented 20 percent of fatalities. An even larger number of people were injured in crashes involving buses. One of the best steps that motorists can take to avoid ending up in accidents involving school buses is to approach these vehicles slowly and observantly.
Speak with a Compassionate Tennessee Car Crash Lawyer                 
When bus accidents occur, the results can be devastating. If you or a loved one has been injured in a Tennessee bus crash and someone else is responsible, you should not hesitate to speak with a knowledgeable attorney. Contact Fox, Farley, Willis & Burnettetoday to schedule a free case evaluation.
Note: This post was written based on available resources, news stories, and online reports about this incident. As is often the case with fast breaking news, there is always the risk that some details are still being shared and uncovered. Please contact us if you notice any information that should be changed or added. Thanks!