Sandy Hook Families Settle With Gun Manufacturer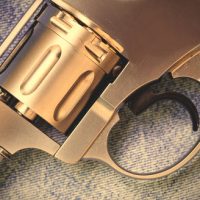 A gun manufacturer, Remington, has settled a case with the families of the Sandy Hook shooting. As part of the injury settlement, Remington (which filed for bankruptcy, but insurance has agreed to pay the settlement amount) will pay $73 million. The case is a reminder that when it comes to gun violence, people can be held responsible for the injuries that they cause.
Lawsuit by the Families
The lawsuit against Remington was considered significant, given that there are federal laws that prohibit suing gun manufacturers for injuries caused by the guns. There are some exceptions that allow victims to sue, such as where a gun causes injury because it is defective, or injuries related to false marketing or advertising of the guns.
The victims of the Sandy Hook shooting alleged that they were suing under a state law, which regulated how the guns were marketed or advertised. The victims tried to hold the manufacturer liable, for knowingly marketing guns to the general public.
Remington had tried to argue before the U.S. Supreme Court that it was immune from suit under the federal law, but the court did not hear the case, leaving the manufacturer open to being sued under state law.
Victims hope that the settlement reminds gun manufacturers to be more responsible with their marketing materials.
Can You Recover Personal Injury Damages for Gun Injuries?
But suing manufacturers isn't the only way that victims can receive some compensation for injuries caused by guns.
For example, for gun injuries that happen on a business' premises, victims have the option of suing for negligent security. This is a lawsuit that says that the likelihood of criminal activity was high and foreseeable, and that a property owner could have implemented measures to protect people from violence, but it did not do so.
There are also negligent entrustment theories. For example, if a mom allows a child to use a gun, and that gun causes an injury, the mom (or parents) can be held liable for trusting the child with the gun.
Stores that sell guns can sometimes be held liable, if they allow a gun to be sold to, or even possessed by an employee, who the store knew or should have known, should not be trusted with a gun (the federal laws that protect gun manufacturers, do not apply to retailers). Although some stores have taken steps to make gun sales safer, such as by verifying age, or raining the age of the people they sell guns to, other stores—or private sellers—have not done so.
Straight, simple negligence can allow a victim to sue for gun violence. This is often the case when there are accidental shootings. People may be careless with a firearm, causing it to discharge, or they may not use proper safety features. They may leave weapons unlocked or accessible to others, who shouldn't be handling the weapons.
If you have been injured by a gun, someone may be liable for your injuries. Call the Clinton personal injury lawyers at Fox Farley Willis & Burnette, today.
Sources:
time.com/6148299/sandy-hook-remington-lawsuit-settlement/
bbc.com/news/business-49572760