Samsung Faces Recall, Possible Liability Over Exploding Phone Batteries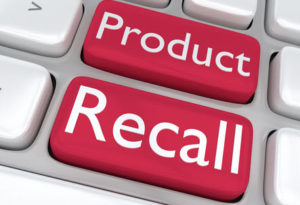 Any company that sells consumer products has a legal and ethical responsibility to ensure said products are safe. When a defect is discovered, a recall is usually the first step. But it is not the last. Recalling and replacing dangerous products after-the-fact do little for individuals who are injured prior to the defect's discovery. For those consumers a product liability lawsuit may be necessary to ensure they are properly compensated.
Samsung Customers Nervous Following Recall
Recently there have been international headlines over the recall of the popular Samsung Galaxy Note 7 smartphone. According to the official recall statement from the U.S. Consumer Product Safety Commission, "The lithium-ion battery in the Galaxy Note 7 smartphones can overheat and catch fire, posing a serious burn hazard to consumers." This defect affects all Galaxy Note 7 devices sold in the United States before September 15, 2016.
As part of the CPSC-mandated recall, Samsung has offered owners of the defective devices three options. They can exchange their Galaxy Note 7 for a similar replacement device (approved by the CPSC); they can exchange their device for a different model and receive a refund for the price difference; or they can simply ask for a full refund. Any customer who chooses to exchange their defective device will also receive a $25 Samsung gift card.
According to USA Today, about 25 percent of the defective devices had been exchanged during the first week of the recall. The newspaper also cited a survey that found 35 percent of Galaxy Note 7 owners "would seek a refund," and another 26 percent said they planned to switch to a competing smartphone. Altogether, the recall is expected to cost Samsung in excess of $900 million.
Florida Lawsuit May Be the First of Many
Indeed, the recall is just the beginning of Samsung's legal troubles. Reuters reported that a Florida resident has sued Samsung. The plaintiff alleges that "he suffered severe burns after his Galaxy Note 7 smartphone exploded in his front pants pocket." Specifically, the plaintiff's attorney said his client received a "deep second-degree burn, roughly the size of the phone, on his right thigh," from the defective smartphone. The plaintiff said this incident took place six days before the Samsung recall.
And while Samsung claims it has fixed the issues with the Galaxy Note 7 and that all of its smartphones are now "safe," there are reports of possible safety issues in China. The technical website BGR reported on September 20 that "a Galaxy Note 7 unit that's supposed to have a non-exploding battery pack inside exploded in China." Samsung reportedly told the Chinese press the device in question "was damaged because of external heating," but not due to a design defect in the battery itself.
Speak With a Knoxville Personal Injury Lawyer Right Away
If you or a family member have been injured due to a defective product, it is important to hold the manufacturer accountable. An experienced Tennessee product liability attorney can assess your case and help seek the compensation that you deserve. Contact the offices of Fox, Farley, Willis & Burnette, Attorneys at Law, in Clinton or Knoxville today.
Resources:
http://www.cpsc.gov/en/Recalls/2016/Samsung-Recalls-Galaxy-Note7-Smartphones/
http://www.usatoday.com/story/tech/news/2016/09/19/samsung-galaxy-note-7-users-opt-iphones-cash-survey/90715300/
http://www.reuters.com/article/us-samsung-elec-smartphones-lawsuit-idUSKCN11M2E7