Roane County Man Injured in Boating Accident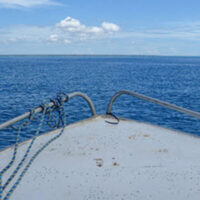 Roane County, TN (August 2, 2020) The Tennessee Wildlife Resource Agency reports that a man was injured on August 2 in a boating accident that occurred in Roane County off of the 7000 block of New Hope Road. The victim got into a boat in the water when he was struck by a propeller. Due to the accident, the man was transported to the University of Tennessee Medical Center to receive emergency surgery. Additional details about the accident are still pending.
The United Coast reports that in 2018, there were 4,145 recreational boating accidents that resulted in 633 deaths.
Tips on Avoiding Tennessee Propeller Accidents
Some of the helpful strategies that Tennessee boaters can follow to avoid being struck by propellers include:
Many people fail to realize that boats can jerk suddenly. As a result, it is critical to make sure that you remain seated safely inside the boat.
Boat operators should always slow down when they encounter large wakes
Combining alcohol and/or drugs with boating is dangerous and should be avoided.
Boat operators should remember to wear their engine cutoff switch lanyard.
Boat operators must always remain 100 feet away from diver-down flags.
Never let anyone onto the swim platform or near a boat while the engine is in gear.
When launching the boat, stay away from the stern

Speak with an Experienced Knoxville Boating Accident Lawyer
Boating is a summer activity enjoyed by many people in Tennessee, but if you are injured in an accident you should not hesitate to speak with a knowledgeable attorney. Contact Fox, Farley, Willis & Burnette today to schedule a free case evaluation. 
Note: This post was written based on available resources, news stories, and online reports about this incident. As is often the case with fast breaking news, there is always the risk that some details are still being shared and uncovered. Please contact us if you notice any information that should be changed or added. Thanks!