Roane County Crash Results in Injuries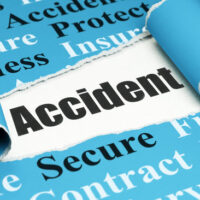 Roane County, TN (October 13, 2020) The Tennessee Highway Patrol as well as emergency medical workers responded on the night of October 13th to a car crash that occurred in the 700 block of Roane County's Dickey Valley Road. The accident occurred when the driver of a Toyota 4 Runner lost control of his vehicle while navigating a curve. The vehicle then rolled onto its top and slid into an embankment. The motorist was injured in the crash and later charged with at least three violations. A passenger in the vehicle was also potentially hurt.
The most recent year with the greatest number of car crash injuries in Roane County was 2008, when 423 car crashes occurred. Many accidents over the years in Roane County have been caused by motor vehicle drivers navigating curves. Many drivers misjudge the risks associated with approaching curves. There are two primary dangers to consider when navigating curves. First, there is a risk of losing control of your vehicle as a result of driving too fast or inattentively while turning a curve. There is also a risk of colliding with another vehicle while navigating a dangerous curve on a two-lane/two-way road. Poor weather like rain can greatly increase the risk of car crashes.
Contact an Experienced Accident Attorney                 
If you or a loved one has been injured in a Tennessee car crash, you should not hesitate to retain the assistance of a skilled attorney. Contact Fox, Farley, Willis & Burnette today to schedule a free case evaluation.
Note: This post was written based on available resources, news stories, and online reports about this incident. As is often the case with fast breaking news, there is always the risk that some details are still being shared and uncovered. Please contact us if you notice any information that should be changed or added. Thanks!