Reckless Motorist Causes Accident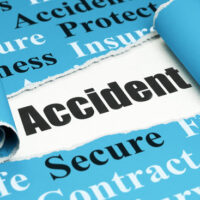 Johnson City, TN (July 20, 2020) Tennessee law enforcement arrested and charged a motorist on July 20th for driving dangerously, causing a crash, and attempting to physically fight a truck driver. Based on a news release provided by the Johnson City Police Department, a dangerous driver was spotted driving a Ford SUV westbound on I-26. The vehicle was swerving between traffic and braking suddenly. The Ford's driver continued on I-26 until Exit 13, at which point the Ford's driver forced a tractor trailer onto an off ramp. The Ford SUV then drove through the grass median, cut in front of the semi-truck, and caused a collision. Following this collision, the Ford SUV collided with a guardrail. The SUV's driver then got out of his vehicle and tried to fight the truck driver.
The Danger of Aggressive Driving
The National Highway Traffic Safety Administration defines aggressive driving as when a person commits a combination of moving traffic offenses, which endanger other people or property. Some of the signs that can indicate a driver was traveling in an aggressive manner include:
Driving anywhere vehicles are prohibited, such as ditches, shoulders, or sidewalks
Driving too fast for conditions
Failure to obey traffic signs or traffic control devices
Following too closely or improperly
Operating vehicles in an erratic, reckless, careless, or negligent manner
Passing vehicles where it is prohibited to do so
Street racing
Suddenly changing lanes
Speak with a Knowledgeable Knoxville Truck Accident Lawyer
Reckless drivers can cause serious accidents. If you or a loved one has been harmed in an accident due to another part's reckless driving, you should not hesitate to contact Fox, Farley, Willis & Burnette today to schedule a free case evaluation.
Note: This post was written based on available resources, news stories, and online reports about this incident. As is often the case with fast breaking news, there is always the risk that some details are still being shared and uncovered. Please contact us if you notice any information that should be changed or added. Thanks!