Rain Causes Multiple Car Accidents in Knox County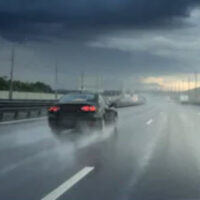 Knox County, TN (October 29, 2020) Due to heavy rain, several car crashes occurred in Knox County on October 29th. Law enforcement with the Tennessee Department of Transportation reported an accident on Interstate 75 North at Gap Road in Knoxville, which temporarily resulted in the blockage of the left lane. The Tennessee Department also confirmed that a multiple vehicle crash occurred on Interstate 40 West at Papermill Drive in Knoxville, and as a result traffic was temporarily delayed in Interstate 40's right lane. Another multiple vehicle accident was reported on Interstate 40 at Lovell Road which also resulted in delayed traffic. A third multiple vehicle crash was reported on Interstate 40 West at mile marker 389.
Approximately 21% of motor vehicle crashes that occur each year are weather-related. The majority of these weather-related accidents occur on wet pavement and during rain. The National Highway Traffic Safety Administration has even found that 70% of the weather-related crashes occur on wet pavement and 46% of the accidents occur during rainfall. Rain increases the chance of car crashes for several reasons including impairing the visibility for drivers as well as creating issues with vehicle traction on the road.
Contact an Experienced Tennessee Accident Attorney                 
Whether it occurred in the rain or any other type of weather, if you or a loved one is injured in a Tennessee car crash and someone else is responsible, you should not hesitate to speak with an experienced car crash lawyer. Contact Fox, Farley, Willis & Burnettetoday to schedule a free case evaluation.
Note: This post was written based on available resources, news stories, and online reports about this incident. As is often the case with fast breaking news, there is always the risk that some details are still being shared and uncovered. Please contact us if you notice any information that should be changed or added. Thanks!