Questions To Ask To Help You Choose A Personal Injury Attorney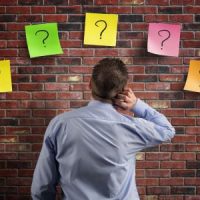 When you are injured and looking for an injury attorney, the options can seem overwhelming. Every website, ad or billboard seems to have another name on it. The question isn't where to find a personal attorney. The real question is what to look for, or what questions to ask an attorney to see if they are right for you?
Who will you speak to?
A lot of law firms use paralegals, or other non-lawyers to initially screen cases. That's OK. The real question is when a firm is interested in your case, or when you are invited in to meet about your case in an initial consultation, do you get to speak with a lawyer? For that matter, if your case is accepted, will your lawyer be accessible to you to speak with you about your case if and when you call?
Does your attorney handle your kind of case?
You probably found a "personal injury" attorney, but that's a broad term, that can include a lot of different areas. Almost every attorney will handle car accidents, or slip and fall cases. But not all handle more specialized areas, like trucking accidents, bicycle accidents, medical malpractice, nursing home abuse, or negligent security. Ask your attorney if they handle your kind of case.
How will your medical bills get paid?
In most cases, you will have insurance to pay medical expenses, as well as to fix your car if it was damaged. Still, it's a good idea to have a strategy with your lawyer as to what insurance money you will be able to access before the case is concluded that will help you pay expenses.
Does your attorney take cases to trial?
The reality is that most personal injury cases settle, and they never get to trial. In fact, in most cases, settling is often a better idea than going to trial. Still, you should ask if your attorney does try cases, so that you know that if you had to go to trial, you could.
Who are possible Defendants?
Sometimes, it's obvious who to make a claim against. Other times, it can be more complex. Multiple parties, businesses, or property owners can all be responsible or liable, for a single accident. A good injury attorney will be able to give you a general idea of who could be responsible for your accident.
Did I do anything wrong?
The law requires that you, as a victim, don't do things that could have caused your own accident. You can still sue, and recover damages, even if you are partially responsible—but it's a good idea to ask your attorney if you can expect to be blamed for your own accident by the other side, and how you will counter or refute those allegations.
Call the Tennessee personal injury attorneys at Fox Willis Burnette, PLLC, today for help with your injury case.
Resource:
law.cornell.edu/wex/contributory_negligence