Proving Pain, Suffering And Mental Trauma In A Personal Injury Case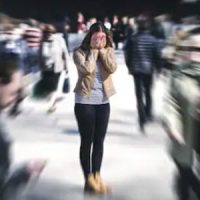 In a personal injury case, non-economic damages are the damages that you suffer, that have no bill, no price tag, and no definitive value attached to them. Unlike a medical bill, or lost wages that can be calculated through math and data, valuing someone's mental trauma, anxiety, fear, or depression, has no data to base a jury's award upon. So how can you show to the jury that you are or were suffering from these kinds of non-economic damages?
Get Medical Treatment
The first thing that you can do, is to make sure that you see your doctors—both those treating you for mental or emotional trauma as a result of the accident, and those who may be treating you for other injuries.
Your medical records will tell the story of the procedures you went through, the pain you were in during the height of your injuries, and the results of any testing the doctor may conduct. Your medical records tell the jury what you have endured, and often, the jury can infer some level of mental pain and suffering just from those records.
Your medical record also will help the doctor testify on your behalf. Your doctor has a whole practice full of patients, and your personal injury trial may not happen for many years (in the worst case scenario). Your records will be what the doctor looks at when he or she needs to testify in court for you. You want the doctor's testimony to be as detailed and accurate as possible, as the jury will infer a level of pain and suffering, just from your doctor's own testimony.
Your Own Testimony
Of course, your testimony will be a huge factor in showing the jury what it was like to be you during the worst part of your injury.
Some victims like this and find the chance to tell what they went through to be somewhat cathartic. If you find it difficult to do, your attorney will help you work through your concerns and be more comfortable with the process.
You may want to keep a personal journal or log of how you are feeling, your frustrations, what you are upset about, or things you couldn't do on any given day because of pain. As time goes on, these very painful details may get lost or forgotten, and your journal will serve as a reminder to you of exactly what you went through on a day to day basis.
Other People's Testimony
Your friends and family will assist you as well. Your wife saying how you couldn't walk in the park with her, or how you sat on the couch in pain for a given period of time, or a friend saying about how depressed you often were during the worst of your injury, all will help tell the story to the jury of your condition.
Pictures and videos are also very helpful. They don't have to be gory pictures, either. Just pictures of what you looked like, what you went through or documenting your procedures or recovery, can be helpful.
31
Sources:
facs.org/advocacy/federal-legislation/liability/guide-to-liability-reform/ending-the-confusion/#:~:text=Non%2Deconomic%20damages%20refers%20to,loss%20of%20enjoyment%20of%20life.
jamespublishing.com/2014/10-tactics-proving-pain-suffering-jury/