Police Arrest Man Following Knoxville Crash that Injures Woman and Damages School Bus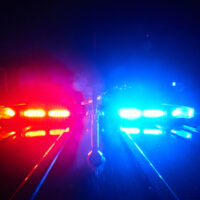 Knoxville, TN (February 17, 2021) The Knoxville Police Department on February 18th arrested a man in connection to a shooting that both injured a woman and damaged a Knox County school bus. The arrest occurred after Knoxville Police responded to North Central Street and Atlantic Avenue on February 17th in connection to a reported shooting with a victim. The victim is reported to have been driving near the intersection of the two streets when the woman was struck by gunfire. Police located the vehicle that crashed into a building and the woman was promptly transported to a nearby medical facility with life-threatening injuries. The Knoxville Police Department also reports that a Knox County school bus was struck by a bullet during the shooting. Three people including a student were on the bus at the time of shooting, but the police report that no one in the vehicle was injured. The road was closed afterward for several hours so law enforcement could investigate.
This crash represents a recent string of violent acts that have occurred in the county. In 2020, Knox County saw 2,583 car accidents involving injuries. 
Speak with a Knowledgeable Tennessee Personal Injury Lawyer Today                 
One of the most common questions that Tennessee car crash victims are often left wondering is if life will ever return to how it was before the accident. While it's unfortunately the truth that life may never return to exactly how it was before the crash, a seasoned attorney can help you obtain compensation for the damages that you now face. This compensation can be used to pay for various hardships including wages lost due to injuries incurred in the crash, medical bills associated with the treatment of these injuries, and repair costs for fixing the damage done to your vehicle or personal belongings. One of the best steps that you can take today is contacting a seasoned attorney. Schedule a free case evaluation with Fox, Farley, Willis & Burnette today.
Note: This post was written based on available resources, news stories, and online reports about this incident. As is often the case with fast breaking news, there is always the risk that some details are still being shared and uncovered. Please contact us if you notice any information that should be changed or added. Thanks!