PetSmart Pays $4.25 Million After Selling Defective Fishbowls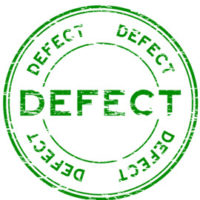 Defective consumer products injure thousands of Tennessee residents every year. In many cases the defective product is not a complex item like an automobile or a product with known risks like prescription medication. Even a simple product–such as a fishbowl–can seriously injure a consumer.
Retailer Cited for Failing to Comply With Recall Rules
The fishbowl is not a hypothetical example. Recently one of the nation's largest pet stores agreed to pay a multi-million dollar civil penalty to settle charges that it failed to take appropriate steps to protect consumers from a defective fishbowl that it sold. According to the U.S. Consumer Product Safety Commission (CPSC), which approved the civil penalty, PetSmart, Inc., not only sold defective fishbowls after being warned by consumers there was a problem, the retailer also "knowingly misrepresented" the "scope of the products that were subject" to a subsequent recall.
According to the CPSC, PetSmart sold two types of glass fishbowls–marketed under the labels "Grreat Choice" and "Top Fin"–that contained a serious manufacturing defect that could lead the products to "crack, shatter, or break during normal use."
Obviously, shattered glass poses a serious safety risk to individuals who may handle a fishbowl, including small children. Indeed, the CPSC said that PetSmart, which operates approximately two dozen stores in Tennessee, "received at least 19 incident reports" of defective fish bowls between 2011 and 2014. About a dozen of these cases involved "serious injuries" to consumers, including at least one case where a person required surgery to repair "severed tendons."
The CPSC said PetSmart ignored initial complaints of defective fishbowls in 2011, waiting until 2013 to initiate an investigation after "receiving additional reports." Federal law normally requires a company to complete such internal investigations within 10 days. PetSmart too "over two months," the CPSC said, and did not stop selling the defective fishbowls until September 2013, more than two years after receiving its first consumer complaint.
PetSmart then waited until January 2014 to formally notify the CPSC, and a recall was issued in April of that year. But even this effort proved incomplete. The CPSC said the initial recall only covered approximately 10,000 defective fishbowls. In reality, PetSmart "actually sold a total of 91,500" defective fishbowls, which required a second recall. Several additional consumers stepped forward to report injuries sustained after the first recall, the CPSC said.
Ultimately, PetSmart agreed to pay a $4.25 million civil penalty–basically a fine–for its failure to comply with CPSC regulations. The company must also implement an "enhanced compliance program" to prevent future violations. It should be noted this is a settlement, however, and not an admission of guilt by PetSmart.
Have You Been Injured by a Dangerous Consumer Product?
CPSC regulatory actions do not foreclose individual consumers who are injured by dangerous and defective products from filing their own civil lawsuits to recover damages. If you have been injured by any type of defective product, there may be multiple parties at fault under Tennessee law. An experienced Knoxville product liability attorney can assess your claim and help seek any compensation you may be entitled to. Contact the offices of Fox, Farley, Willis & Burnette, Attorneys at Law, if you require immediate legal assistance.
Resource:
cpsc.gov/content/petsmart-agrees-to-pay-425-million-civil-penalty-compliance-improvements