Person Life-Flighted After Seymour Accident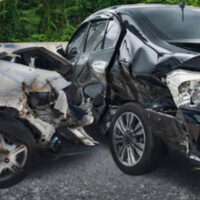 Seymour, TN (August 16, 2020) The Seymour Volunteer Fire Department reports that one individual was flown to the University of Tennessee Medical Center following a car crash on the night of August 16th. The fire department issued an alert around 9:43 pm stating that two lanes of Chapman Highway close to Burnett Station were temporarily closed due to the accident. Additional details about the accident are still pending.
The Tennessee Department of Safety and Homeland Security reports that in 2019 there were 5,554 suspected serious injuries as a result of car accidents. This number has remained fairly consistent over the years with 5,794 suspected serious injuries reported in 2007.
Common Serious Injuries Caused by Tennessee Car Accidents 
Some of the most common but serious injuries known to occur from Tennessee car accidents include:
Broken ribs, which occur when a person's body is jostled during an accident
Herniated discs, which occur when one or more vertebrae in a person's spine either shift or rupture
Internal bleeding, which can prove fatal if not promptly treated
Post-traumatic stress disorder as well as other mental and emotional conditions
Traumatic brain injuries, which can substantially disrupt a person's quality of life and cause complications like headaches and difficulty sleeping
Whiplash, which occurs when the body moves suddenly and often results in strained muscles and other tissue

Speak with an Experienced Knoxville Car Crash Lawyer 
Regardless of how your car accident occurred, if someone else was responsible for your injuries, it is important to remember that you have rights as an accident victim. Schedule a free case evaluation with Fox, Farley, Willis & Burnette so that we can begin fighting for the results you deserve.
Note: This post was written based on available resources, news stories, and online reports about this incident. As is often the case with fast breaking news, there is always the risk that some details are still being shared and uncovered. Please contact us if you notice any information that should be changed or added. Thanks!