Person Killed on Highway 111 Accident on Cagle Mountain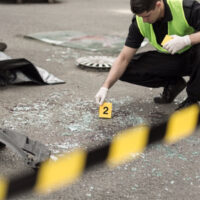 Sequatchie County, TN (October 14, 2020) The Tennessee Highway Patrol reports that Highway 111 on Cagle Mountain in Sequatchie County between Tram Trail and Harmon Road was recently closed due to a deadly car crash. Two fatalities are reported to have occurred from the accident. While two vehicles are involved, additional details about the accident including what caused the crash still remain uncertain. Drivers were temporarily requested to avoid passing through the area.
In 2019, Sequatchie County saw 7 motor vehicle passengers killed in car crashes. If someone else makes a mistake while driving that results in a loved one's death, it is important to remember that you have a right to compensation for various expenses including those associated with a traditional burial or cremation, which might include things like an urn, a tombstone, and a funeral or memorial service. In many cases, families also end up struggling with medical bills after a loved one's death as well as the loss of critical income and financial contributions to a family. By pursuing action against the responsible party, it is possible to obtain compensation for these costs. While this compensation will not make life return to how it was before your loved one's passing, it will help to take control of the various debts you now face.
Contact a Tennessee Accident Attorney 
It's easy to end up feeling overwhelmed after Tennessee car crashes. One of the best steps that you can take in such a situation is to promptly retain the assistance of a skilled accident attorney. Schedule a free case evaluation with an attorney at Fox, Farley, Willis & Burnette today.
Note: This post was written based on available resources, news stories, and online reports about this incident. As is often the case with fast breaking news, there is always the risk that some details are still being shared and uncovered. Please contact us if you notice any information that should be changed or added. Thanks!