Person Killed in Carter County After Vehicle Ends up In Watauga River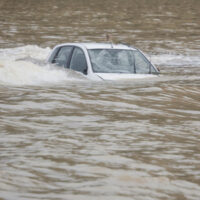 Carter County, TN (January 13, 2021) A 19-year-old was killed in Carter County on the evening of January 13th after his vehicle exited the road and crashed into a river. The Tennessee Highway Patrol reports that the driver was traveling north on Broad Street around 5 in the evening when his vehicle went off the left side of the road and entered the Watauga River. The driver was subsequently killed in the crash, even though he was wearing a seatbelt at the time that the accident occurred. The Police Chief of Elizabethton later reported that the deceased motorist was reported missing before the crash and had not been seen since January 11th. Speed is believed to have played a role in the accident.
The Centers for Disease Control and Prevention have found that car crash injuries are the eighth leading cause of fatalities globally for all age groups as well as the leading cause of death for both children and young people for 5 to 29 years of age.
Do Not Hesitate to Speak with a Tennessee Accident Attorney
If you have lost a loved one in a Tennessee car crash, no amount of money can ever make up for this tragedy. If someone else played a role in causing the crash, however, compensation can help to pay for various things including burial and funeral costs. One of the best things that you can do in such a situation is to obtain the assistance of an experienced accident attorney who understands just how trying your situation is and will fight to make sure that your case concludes with the best possible results. Do not hesitate to schedule a free case evaluation with an attorney at Fox, Farley, Willis & Burnette today.
Note: This post was written based on available resources, news stories, and online reports about this incident. As is often the case with fast breaking news, there is always the risk that some details are still being shared and uncovered. Please contact us if you notice any information that should be changed or added. Thanks!