Pedestrian Struck at Johnson City BLM Protest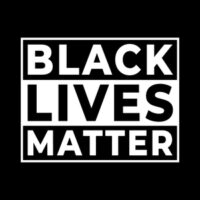 Johnson City, TN (September 12, 2020) Video captured a person in Knoxville on September 12th who was part of a Black Lives Matter protest being struck by a sports utility vehicle. The person who was hit by the vehicle now faces non life-threatening injuries, including two broken legs. The man turned himself in a day later and was charged with aggravated assault. Law enforcement is still examining security footage as well as cell phone footage to determine how the collision occurred. The man charged with the offense is currently out of jail on a $20,000 bond.
The Centers for Disease Control and Prevention has found that in 2017 approximately 137,000 pedestrians received emergency department treatment for injuries associated with being struck by a motor vehicle.
The Most Common Injuries When Pedestrians Are Struck by Cars
Because pedestrians are almost always without any type of protection, collisions with passenger vehicles often result in serious injuries. Some of the most common injuries that are known to result from these accidents include:
The head and neck, which are frequently injured when a person's body strikes a hood or windshield
Lower body parts, which often come directly into contact with the vehicle
The upper extremities, which are most often injured if a pedestrian is thrown by a vehicle
Contact an Experienced Pedestrian Accident Attorney 
If you or a loved one was struck by a motor vehicle while you were walking or acting as a pedestrian, it can be difficult to decide what to do next. One of the best steps that you can take in such a situation is to promptly retain the assistance of an experienced accident attorney. Contact Fox, Farley, Willis & Burnette today to schedule a free case evaluation.
Note: This post was written based on available resources, news stories, and online reports about this incident. As is often the case with fast breaking news, there is always the risk that some details are still being shared and uncovered. Please contact us if you notice any information that should be changed or added. Thanks!