Pedestrian Seriously Injured Following West Knoxville Hit-And-Run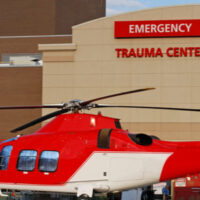 Knoxville, TN (February 15, 2021) The Knoxville Police Department is currently investigating a hit and run accident on the night of February that injured one pedestrian. Law enforcement responded to North Cedar Bluff Road for a reported hit and run accident and based on witness statements and evidence collected were able to determine that the male victim was crossing North Peters Road when he was struck by a sedan. The vehicle involved in the crash is alleged to have then momentarily stopped before leaving the scene. The victim was transported to a nearby medical facility with serious injuries that are not believed to be life-threatening.
The AAA Foundation for Traffic Safety citing data compiled by the National Highway Traffic Safety Administration has found that there were an approximate 737,100 hit and run crashes that occurred in 2015. This means that every 43 seconds in the United States, someone is involved in a hit-and-run. In 2016, 2,049 fatalities occurred due to hit and run accidents, which is the highest number ever recorded. Unlike other accidents, hit-and-run crashes present the danger that an injured pedestrian might not be able to obtain compensation for the resulting damage because they might not be able to determine who caused the crash.
Contact a Compassionate Tennessee Hit and Run Accident Attorney                 
If you or a loved one is injured in a Tennessee hit and run, it's easy to end up feeling overwhelmed and uncertain about whether you will ever locate the person who harmed you. Fortunately, an experienced Tennessee personal injury attorney can help. Do not hesitate to contact Fox, Farley, Willis & Burnette today to schedule a free case evaluation.
Note: This post was written based on available resources, news stories, and online reports about this incident. As is often the case with fast breaking news, there is always the risk that some details are still being shared and uncovered. Please contact us if you notice any information that should be changed or added. Thanks!