Pedestrian Killed in Oak Ridge Turnpike Hit-and-Run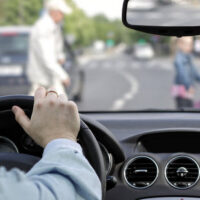 Oak Ridge, TN (August 11, 2020) The Oak Ridge Police Department is currently investigating after a pedestrian was killed early in the morning on August 11 in a hit-and run accident. A police report states that the accident occurred in the 300 block of Oak Ridge Turnpike, which is situated between Bogola Road and Brussel Roads. Due to the accident, road closures are expected until noon and traffic will be temporarily redirected around the scene. The victim's identity will not be released until next-of-kin is notified. Law enforcement has released no additional details about how the accident occurred, but an investigation is still ongoing.
In a 2018 report, the AAA Foundation for Traffic Safety issued a report finding that in 2016, there were 1,980 fatal hit-and-run crashes resulting in 2,049 fatalities.
Safety Tips so Drivers Can Avoid Deadly Pedestrian Accidents 
Some of the critical steps that drivers can follow to avoid deadly pedestrian accidents include:
Always follow the speed limit and make sure to slow down around pedestrians
Avoid passing vehicles that are stopped at a crosswalk
Avoid using a cell phone or other distractions while operating a vehicle
Make sure to stop for pedestrians in the crosswalk
Never operate a vehicle while under the influence of alcohol or drugs
Remain on the lookout for pedestrians everywhere. Some pedestrians might be walking in areas where they can be difficult to see due to inadequate lighting
Be prepared to stop suddenly when entering a crosswalk
Speak with a Knowledgeable Tennessee Accident Lawyer 
Hit-and-run accidents often involve serious injuries or fatalities. If you or a loved one has been harmed by a hit-and-run accident, do not hesitate to contact Fox, Farley, Willis & Burnette today to schedule a free case evaluation.
Note: This post was written based on available resources, news stories, and online reports about this incident. As is often the case with fast breaking news, there is always the risk that some details are still being shared and uncovered. Please contact us if you notice any information that should be changed or added. Thanks!