One Person Killed Following Crash on Interstate 40 West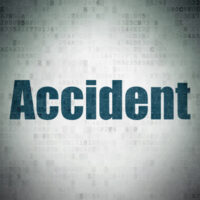 Knoxville, TN (January 29, 2021) The Knoxville Police Department reported that a person was killed following a crash on January 29th on Interstate 40 West close to Papermill Drive. The police report that the driver crashed into two tractor-trailers and passed away at the scene of the accident. Fortunately, no other injuries are reported from the crash. For hours following the accident, westbound traffic was shut down. One and then eventually all lanes reopened 11 hours following the crash.
The Insurance Institute for Highway Safety has found that the majority of deaths in large truck crashes are passenger vehicle occupants. One of the reasons why passenger vehicle occupants are commonly killed is that large trucks weigh a substantial degree more than smaller vehicles. In total, the Institute has found that 4,136 individuals died in large truck crashes in 2018. 67% of these individuals were the occupants of cars as well as other passenger vehicles. To make matters, even worse, the number of individuals who died in large truck crashes increased 31 percent from 2009 to 2018.
Obtain the Assistance of a Skilled Personal Injury Lawyer                 
If you recently lost a loved one in a car accident, it's easy to end up confused and uncertain about what you can do to hold the person who caused the crash responsible. One of the best things that you can do is promptly obtain the assistance of an experienced accident attorney. Contact Fox, Farley, Willis & Burnette today and during a free case evaluation one of our attorneys can review your available options to obtain compensation.
Note: This post was written based on available resources, news stories, and online reports about this incident. As is often the case with fast breaking news, there is always the risk that some details are still being shared and uncovered. Please contact us if you notice any information that should be changed or added. Thanks!