One Person Injured in 11 East Accident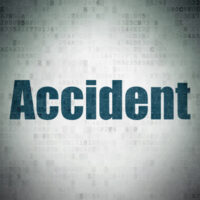 Jefferson City, TN (January 14, 2021) A woman was flown to the University of Tennessee Medical Center after a three-vehicle crash occurred on the afternoon of January 14th at the intersection of Broadway and Russell Avenue. Jefferson City Firefighters removed the top of the vehicle after it rolled and trapped the driver inside. Emergency medical workers provided prompt medical care and transported the victim by Lifestar helicopter to a nearby medical facility.
The National Highway Traffic Safety Administration has found that rollovers are a rare occurrence, but one of the deadliest types of motor vehicle crashes. Among the 9.1 million passenger vehicles crashes that occurred in 2010, only 2.1% of these accidents involved rollovers. While rollovers represent a small number of accidents, these crashes represent approximately 35% of all fatalities from passenger vehicle crashes. One of the best ways to reduce the risk of ending up in a rollover is to navigate curves slowly and to always remain cautious of a vehicle's center of gravity.
Speak with an Experienced Tennessee Personal Injury Attorney
In a few brief moments, Tennessee car crashes can leave victims facing complications that last the rest of their lives. Victims are often left facing countless hardships as well as uncertainty about how to proceed. One of the best things to do in such a situation is to promptly speak with a personal injury lawyer. Do not hesitate to schedule a free case evaluation with an attorney at Fox, Farley, Willis & Burnette today to discuss your available options to pursue compensation.
Note: This post was written based on available resources, news stories, and online reports about this incident. As is often the case with fast breaking news, there is always the risk that some details are still being shared and uncovered. Please contact us if you notice any information that should be changed or added. Thanks!