One Person Injured Following Knoxville Hit-And-Run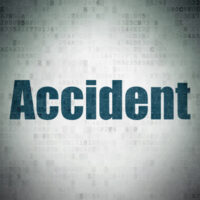 Knoxville, TN (March 13, 2021) The Knoxville Police Department is investigating a deadly hit and run crash that occurred in North Knoxville on the morning of March 13th. Knoxville law enforcement states that they found a man unresponsive on the road. After emergency workers arrived, the man was pronounced dead.
Based on a preliminary investigation as well as evidence obtained at the scene, the victim was walking when he was struck by a car. Knoxville police did not locate any witnesses or suspects and also are uncertain what type of vehicle was involved.
The AAA Foundation's data shows that there were approximately 737,100 hit-and-run crashes that occurred in 2015. This equates to a hit-and-run accident occurring every 43 seconds in the United States. Some of the most common reasons why drivers hit and run include drivers who want to avoid driving under the influence charges, drivers who do not want to face criminal charges because they do not carry insurance, drivers who have outstanding tickets or warrants, and panicked drivers. If you or a loved one is involved in a hit-and-run crash, you should contact law enforcement, make sure that anyone who is even slightly injured receives medical attention, and jot down any details you can recall about the party who fled the scene. 
Contact an Experienced Tennessee Personal Injury Lawyer                 
Because pedestrians lack the protection of motor vehicle occupants, hit-and-run accidents often result in substantial injuries and sometimes even fatalities. If you or a loved one has been injured in a Tennessee hit-and-run crash, you should not hesitate to speak with an experienced attorney. Contact Fox, Farley, Willis & Burnette today to schedule a free case evaluation.
Note: This post was written based on available resources, news stories, and online reports about this incident. As is often the case with fast breaking news, there is always the risk that some details are still being shared and uncovered. Please contact us if you notice any information that should be changed or added. Thanks!