One Person Injured After Fort Loudoun Boat Accident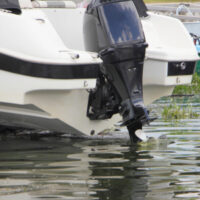 Loudoun County, TN (November 28, 2020) One person was injured while another needed rescuing by the Tennessee Wildlife Resources Agency following an accident that occurred on November 28th.
The agency reports that a fiberglass fishing boat overturned while the two men were situated below Fort Loudoun Dam. As a result, both men fell into the water. The Tennessee Wildlife Agency reports that bystanders pulled one of the men from the water and that the man was taken to the University of Tennessee Medical Center. The second man involved in the accident is still missing. The boat is also reported to have experienced substantial damage.
Tennessee emergency workers are attempting to stop water discharge so safe conditions can be created for the search of the man. Additional details about what led to the crash are still under investigation.
In 2019, the United States Coast Guard found that 4,168 boating accidents occurred in the United States involving 613 fatalities and 2,559 injuries.
If you are involved in an accident involving a boat that capsizes or rolls over, you should do your best to stay with the boat because this greatly increases your odds of being rescued. To reduce exposure to weather conditions, it is also often a good idea to climb on top of the hull to reduce exposure because water steals body heat at a much faster rate than air does. 
Speak with an Experienced Boating Accident Attorney                 
If someone else played a role in causing your boating accident, you should not hesitate to speak with an experienced attorney. Contact Fox, Farley, Willis & Burnette today to schedule a free case evaluation.
Note: This post was written based on available resources, news stories, and online reports about this incident. As is often the case with fast breaking news, there is always the risk that some details are still being shared and uncovered. Please contact us if you notice any information that should be changed or added. Thanks!