One Injured After Vehicle Accident in Crossville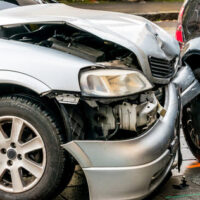 Crossville, TN (August 12, 2020)  Crossville law enforcement as well as medical workers responded to an accident that occurred on Lantana Road. Initial reports show that a female was hurt in the accident and a male fled the scene on foot. Fortunately, the woman was transported to a nearby trauma center where she was treated for serious injuries.
The Insurance Information Highway institute reports that 33,654 deadly motor vehicle accidents occurred in the United States in 208 that resulted in 36,560 deaths.
What to Do If You're in an Accident Where Someone Else is Injured 
If you're involved in an accident, some of the important steps that you can take include:
Avoid leaving the scene of the accident if someone else is injured and needs help. This way that you can make sure that everyone remains safe.
After making sure that you are safe after an accident, inspect all passengers. If you notice that anyone is unconscious or has a back or neck problem, though, avoid helping them because this can often make things worse.
Contact Law Enforcement 
Based on the severity of your accident, you might need to contact emergency workers about your accidents. If you need to call 911, remember to provide the operators with as many details about your accident, including the location, the possible numbers of vehicles involved, and the injuries.
Speak to a Tennessee Personal Injury Attorney
If you or a loved one has been impacted by a car accident, do not hesitate to contact Fox, Farley, Willis & Burnette today to schedule a free case evaluation.
Note: This post was written based on available resources, news stories, and online reports about this incident. As is often the case with fast breaking news, there is always the risk that some details are still being shared and uncovered. Please contact us if you notice any information that should be changed or added. Thanks!