Oldham Avenue Blocked Due to Overturned Vehicle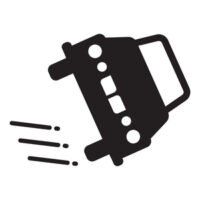 Knox County, TN (July 23, 2020) West Oldham Avenue exit on Interstate 275 was blocked due to an overturned vehicle. The incident was reported at 9:50 am, but the Tennessee Department of Transportation estimated that the accident would be cleared by 11 am. Additional details about how the accident occurred are pending.
Safecar.gov reports that vehicle rollovers only represent 2.1 percent of car accidents, but surprisingly these accidents are responsible for 35 percent of all passenger fatalities.
Common Injuries After Rollover Accidents 
During rollover accidents, regional body distribution often results in injuries to one of several main areas:
Abdomen, which can include internal organ damage
Head and neck, which can include traumatic brain injuries and spinal cord injuries
Lower and upper limbs, which can include amputations and broken bones
Thorax, which includes scrapes and bruises 
Many rollover victims end up encountering multiple injuries. These injuries are often the result of slamming into the vehicle or other obstacles, impact with cargo in the vehicle that is thrown about during the rollover, contact with broken glass or metal, or being thrown from the vehicle. These injuries can leave victims facing many long-term complications that make it difficult to continue performing daily living tasks. Additionally, victims are often left to face emotional disruption including depression, anxiety, and post-traumatic-stress-disorder.
Contact an Experienced Knoxville Car Accident Lawyer
If you or a loved one was recently involved in an overturned vehicle accident and another party is to blame, you should not hesitate to speak with a knowledgeable attorney. Contact Fox, Farley, Willis & Burnette today to schedule a free case evaluation.
Note: This post was written based on available resources, news stories, and online reports about this incident. As is often the case with fast breaking news, there is always the risk that some details are still being shared and uncovered. Please contact us if you notice any information that should be changed or added. Thanks!