Oklahoma Judge Orders Johnson & Johnson to Pay $572 Million for Role in Opioid Crisis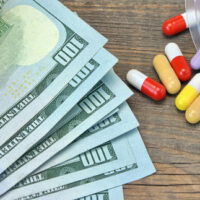 The nationwide opioid crisis continues to claim lives on a daily basis. We are only now seeing the first steps towards judicial accountability for the companies responsible for this epidemic. For instance, on August 26, a judge in Oklahoma held Johnson & Johnson and its subsidiaries had created a "public nuisance" through its marketing of opioids. The judge subsequently ordered the company to pay over $572 million as part of a plan to "abate" said nuisance.
Judge: Opioid Marketing Created a "Public Nuisance"
Oklahoma Attorney General Mike Hunter's office prosecuted the civil case against the Johnson & Johnson defendants. The case was tried without a jury before Cleveland County District Judge Thad Balkman over a 33-day period, during which the Court heard from 42 witnesses and reviewed more than 1,000 exhibits.
As Judge Balkman noted in his judgment, nobody disputes there is an opioid crisis in Oklahoma. The evidence showed that between 1994 and 2006, there was a 400-percent increase in opioid prescriptions in the state. And during the four-year period from 2011 to 2015, "more than 2,100 Oklahomans died of an unintentional prescription opioid overdose."
For their part, the Johnson & Johnson defendants "have marketed, promoted and sold opioid drugs in Oklahoma" for decades, Judge Balkman said. But "there was no opioid epidemic" prior to the mid-1990s. It was at that time that Johnson & Johnson, after witnessing Purdue's success in "marketing OxyContin for chronic non-cancer pain," decided to launch a "major campaign in which they used branded and unbranded marketing to disseminate the messages that pain was undertreated," and there was little to no risk to using opioids.
As part of this campaign, Judge Balkman found that Johnson & Johnson deliberately tried to "convince doctors that patients who exhibited signs of addiction … were not actually suffering from addiction, but from the undertreatment of pain." In other words, Johnson & Johnson's "solution" to possible opioid addiction was to have the doctor prescribe even more opioids.
More to the point, Johnson & Johnson made extensive use of unbranded and "misleading" marketing to promote the sale of its opioids, the Court found. This constituted a "public nuisance" under Oklahoma law. Specifically, Judge Balkman said Johnson & Johnson's opioid marketing "annoyed, injured or endangered the comfort, repose, health or safety of Oklahomans."
The Commissioner of the Oklahoma Department of Mental Health and Substance Abuse Services presented a plan at trial to abate the opioid crisis. The abatement plan includes addiction treatment services, universal substance use patient screening, and implementing non-opioid pain management therapies. Judge Balkman said the Commissioner's plans were "reasonable and necessary" and directed Johnson & Johnson to pay $572,102,028 towards their costs.
Speak with a Tennessee Opioid Lawyer Today
The Oklahoma verdict is the first in what is likely to be many major verdicts against opioid manufacturers and distributors. If you or someone in your family has been affected by this crisis and you need advice from a qualified Tennessee opioid lawsuit attorney, contact Fox Willis Burnetts, PLLC, today.
Source:
oag.ok.gov/attorney-general-hunter-celebrates-major-victor-for-the-state-after-judge-balkman-issues-572-million-judgment-in-opioid-trial
https://www.foxandfarleylaw.com/tennessee-court-of-appeals-allows-major-opioid-lawsuit-to-proceed/