New Federal Report Outlines Dangers of Pools and Spas to Children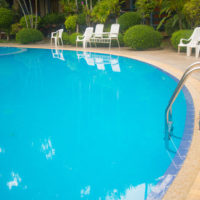 With the start of summer fast approaching, many Tennessee parents will soon be taking their children swimming. It is important for parents, as well as anyone operating a swimming pool or spa, to take water safety seriously. Each year an average of 5,900 children suffer non-fatal injuries–such as traumatic brain injury–due to drowning, according to official figures from the U.S. Consumer Product Safety Commission (CPSC). And while fatal drowning accidents have significantly declined in recent years, the CPSC continues to urge parental vigilance whenever their children are near the water.
Facts and Figures Regarding Children and Drowning
Every year the CPSC releases updated statistics on pool and spa drownings involving children under the age of 15. For 2014, the most recent year for which complete data was available, the CPSC said there were "346 reported fatal child drownings." This represents a 13 percent decrease since 2010.
Among the CPSC's other major findings:
Boys were twice as likely to be involved in a drowning accident than girls;
About three-fourths of all reported drowning accidents involved children under the age of 5–and about 65 percent involved children under the age of 3;
More than three-fourths of pool and spa drowning accidents reported between 2012 and 2014 "occurred at a residence";
The majority of drowning accidents involving children–54 percent–occurred at an in-ground pool, with above-ground pools accounting for 19 percent, and portable pools just 4 percent.
The CPSC also evaluated fatal drownings involving children under the age of 5 and classified them according to the following "scenarios":
65 percent of fatalities involved a parent or adult caregiver's "lost contact" or knowledge of the child's whereabouts;
12 percent of death arose because a child was in "close proximity" to the pool or spa; and
10 percent of cases involved a "circumvented barrier" or compromised barrier integrity around the pool or spa.
The Risks of Getting Trapped in Drains
In a separate report, the CPSC also looked at 17 cases reported between 2012 and 2016 where individuals were injured or killed due to "circulation entrapments" involving pools, spas, and whirlpools. Most of the victims–14 out of 17–were under the age of 15, and a majority of incidents involved spas.
The CPSC identified five basic types of circulation entrapments:
the victim's limb is "sucked or inserted into an open sump or pipe"; this is the most common form of entrapment based on the reported accidents;
the victim's hair is caught in an outlet cover;
the victim suffers "evisceration" or "disembowelment" by sitting on an open sump–the floor of the spa or pool–causing suction to be applied "directly to the intestines";
the victim's clothing, jewelry, or digits gets caught in an outlet cover, causing "mechanical" entrapment; and
suction is applied to a large portion of the body.
Do You Need to Speak With a Tennessee Personal Injury Attorney?
If your child has been injured due to the negligence of a pool or spa owner, you may be entitled to compensation for medical bills and your child' pain and suffering. An experienced Knoxville personal injury lawyer can evaluate your case and help you decide the best course of action. Contact the office of Fox, Farley, Willis & Burnette, Attorneys at Law, if you need to speak with an experienced accident lawyer today.
Sources:
cpsc.gov/s3fs-public/Pool_Spa_Submersion_Estimated_nonfatal_drowning_injuries_and_reported_dornwings_2017_report_2017H004.pdf
cpsc.gov/s3fs-public/2012-2016_%20Circulation_Suction_%20Entrapment_Incidents_Associated_with_pools_spas_whilrpool_bathtubs_2017%20Report.pdf