NDMA in Zantac: Contamination or Design Flaw?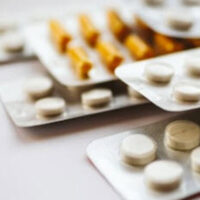 In early January, pharmaceutical giant Sanofi announced a "voluntary" recall of its popular Zantac medication. Sanofi's actions come on the heels of other manufacturers and retailers pulling drugs that contain ranitidine–the active ingredient in Zantac–over reports linking it to a known carcinogen. Now, there is growing concern that the problem with Zantac may not be that it was "contaminated" during the manufacturing process, but rather there is a basic defect in the design of the drug itself.
Online Pharmacy's Testing Prompts Recalls
So what prompted all of this concern about Zantac in the first place? As recently reported by Scientific American, it was an online pharmacy company, Valisure, that notified the U.S. Food and Drug Administration in June 2019 that it had detected "concerning levels" of MDMA in ranitidine-based drugs during routine testing. NDMA is a known carcinogen and is classified as an "extremely hazardous substance" under federal law.
According to Valisure, the samples of ranitidine that it tested contained "extremely high levels" of NDMA. This included samples from different lots produced by different manufacturers. On average, Valisure said the NDMA levels it found exceeded "three million nanograms per tablet." According to the FDA's own regulations, the maximum safe intake of NDMA is just 96 nanograms per day.
In response, the FDA suggested that it was Valisure's testing methods, not any defect in Zantac or ranitidine, that produced the high NDMA results. Valisure said it later amended its testing method and still found unacceptable levels of NDMA.
"We Think the Problem Is Much Worse Than Contamination"
While early reports pointed to possible "contamination" of ranitidine with NDMA molecules, Valisure and other observers think the problem may be with the drug itself. Valisure's CEO told Scientific American, "We think the problem is much worse than contamination." Instead, Valisure thinks that ranitidine "may break down to form NDMA."
Indeed, Scientific American pointed to a 2016 study conducted at Stanford University that supports that theory. The Stanford study found that subjects who took Zantac were later found to have "NDMA levels in their urine [that] exceeded 47,000 nanograms." And the actual NDMA levels in the subjects' bodies was likely quite higher.
If, in fact, ranitidine does break down in the human body to form NDMA, it could have more wide-ranging implications that just an increased risk of cancer for Zantac users. If people simply throw away recalled units of Zantac and other ranitidine medications, it "could enter the sewage-treatment system and contaminate drinking water," Scientific American noted.
Speak with a Tennessee Zantac Lawsuit Attorney Today
There have already been a number of personal injury lawsuits filed against Sanofi and other ranitidine medications. If you are a Zantac purchaser, or if you have developed cancer and may think ranitidine might have been a factor, you should seek out legal advice right away from a qualified Knoxville dangerous drug & defective medical device lawyer. Contact Fox, Farley, Willis & Burnette, to schedule a free consultation with a member of our team today.
Source:
scientificamerican.com/article/what-we-know-about-the-possible-carcinogen-found-in-zantac/
https://www.foxandfarleylaw.com/florida-woman-alleges-zantac-caused-her-to-develop-breast-cancer/