Multiple Vehicle Crash Occurs in Knox County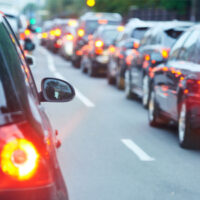 Knox County, TN (January 13, 2021) WATE's Traffic Map reports that a multiple vehicle crash occurred at 11:17 AM on the morning of January 13th on State Route 62 North in Knox County. The crash was expected to be cleared by 12:18 p.m., but drivers are advised to exercise caution while passing through the area. Additional details about the crash remain uncertain including how many vehicles are involved, what caused the accident, the extent of property damage, and whether anyone was injured or killed in the crash.
The Centers for Disease Control and Prevention report that each year in the United States, approximately three million individuals are injured in motor vehicle crashes. To avoid ending up in a crash, drivers should remember that there are several strategies that can greatly help to reduce the risk of ending up in an accident. One of the best techniques is for drivers to maintain a safe distance from the other vehicles around them in case a driver changes lanes suddenly or brakes without notice. It's also a wise idea to practice defensive driving, which means minimizing the number of situations where your vehicle could potentially end up in a crash.
Speak with a Tennessee Accident Attorney                
When Tennessee car crashes occur, victims often find themselves facing countless complications that make it difficult to return to how life was before the crash. Some of these complications include large medical bills, lost wages, and emotional suffering. Fortunately, a compassionate personal injury lawyer can help you pursue the compensation you deserve from the party who caused your crash. Contact Fox, Farley, Willis & Burnette today to schedule a free case evaluation.
Note: This post was written based on available resources, news stories, and online reports about this incident. As is often the case with fast breaking news, there is always the risk that some details are still being shared and uncovered. Please contact us if you notice any information that should be changed or added. Thanks!