Multiple Vehicle Accidents Occur on Interstate 40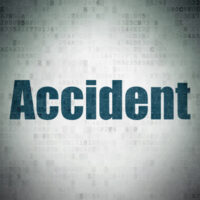 Putnam County, TN (October 10, 2020) A car crash occurred on October 10th on Interstate 40 in Putnam County that resulted in injuries. Law enforcement reports that a Toyota Camry, a Kia Rio, and a Toyota Tundra were all traveling east around Interstate 40's 295 mile marker at the time of the accident. The Camry's driver stopped for traffic and was rear-ended by the Kia's driver. The Kia's driver was then struck from behind by the Toyota's driver. All drivers were wearing seatbelts at the time of the accident. The Camry's driver was later transported to Cumberland Medical Center for treatment of non-threatening injuries.
While many people think that rear-end collisions are one of the more tame types of car crashes, rear-end collisions can in reality cause serious injuries for drivers and passengers. The Insurance Information Institute reports that in 2017, 2,456 deadly car accidents involved rear-end impact as the first harmful event. Rear end crashes can result in a windshield breaking or a car being crushed. Being struck from behind can also push a motorist forward suddenly and into traffic.
Contact a Tennessee Car Crash Attorney                 
Whether you were involved in a rear-end collision or any other type of car accident, it is easy to end up feeling powerless if someone else caused your accident. Remember, however, you have a right to hold the person who caused your accident accountable and a compassionate car accident lawyer can help. Schedule a free case evaluation with Fox, Farley, Willis & Burnettetoday.
Note: This post was written based on available resources, news stories, and online reports about this incident. As is often the case with fast breaking news, there is always the risk that some details are still being shared and uncovered. Please contact us if you notice any information that should be changed or added. Thanks!