Multiple Injury Accident Occurs in Cumberland County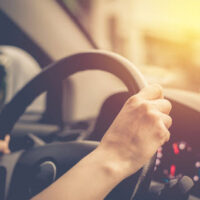 Cumberland, County, TN (September 21, 2020) A single vehicle car crash occurred on September 21st on Highland Lane close to Dallas Smith Road in Cumberland County. A report released on September 23rd states that a Chevy Cruze was traveling north when a dog ran in front of the vehicle. The driver tried to avoid the dog, exited the road, and went through a fence before coming to a stop on its side. The driver as well as two small children were taken to Cumberland Medical Facility with non-life threatening injuries. Fortunately, the driver as well as the children were properly restrained at the time of the accident.
The Insurance Institute for Highway Safety reports that from 1975 to the mid 2000s, there was an upward trend in deaths from vehicle collisions with animals. This trend might have leveled off in the last few years, but a large number of motorists annually still have their lives disrupted by collisions with animals. While 190 people are reported to have died from animal collisions in 2018, a much larger number of motorists were injured due to these accidents. 
Speak with a Compassionate Tennessee Car Crash Lawyer                 
If you or a loved one has been injured in a Tennessee car crash and someone else played a role in causing the accident, it is important to remember that you have a right to pursue compensation. Fortunately, an experienced accident attorney can help. Contact Fox, Farley, Willis & Burnette today to schedule a free case evaluation.
Note: This post was written based on available resources, news stories, and online reports about this incident. As is often the case with fast breaking news, there is always the risk that some details are still being shared and uncovered. Please contact us if you notice any information that should be changed or added. Thanks!