Motorist Collides with Vehicle in Greeneville Drive-Through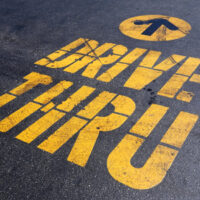 Greenville, TN (January 11, 2021) A woman was arrested on the afternoon of January 11th after she struck another woman's vehicle in a drive-thru lane. Greeneville police officers responded to the Community Pharmacy on Tusculum Boulevard and informed that the victim was sitting at the drive-thru window when her Kia Optima was struck three times in the rear by a Honda Civic. The Honda's driver later told police that she did not have insurance, was unsteady on her feet, and had taken medication. Police then spotted a syringe lying on the passenger seat of the Honda. A search of the vehicle later revealed two additional syringes in a backpack as well as another syringe in the driver's wallet. At this time, the Honda's driver admitted to using heroin. The Honda's driver was later charged with driving under the influence, driving on a suspended license, possessing drug paraphernalia, and violating financial responsibility.
The National Institute on Drug Abuse citing evidence compiled by the Center for Behavioral Health Statistics and Quality found that 12.6 million people drove under the influence of illicit drugs in 2018. 
Speak with a Compassionate Tennessee Personal Injury Lawyer                 
If you or a loved one has been injured in a Tennessee car crash, you can suddenly find yourself facing countless complications that make it difficult to return to how life was before the accident. In such a situation, you should not hesitate to speak with a compassionate attorney who will remain committed to fighting for the best possible outcome in your case. Schedule a free case evaluation with an attorney at Fox, Farley, Willis & Burnette today.
Note: This post was written based on available resources, news stories, and online reports about this incident. As is often the case with fast breaking news, there is always the risk that some details are still being shared and uncovered. Please contact us if you notice any information that should be changed or added. Thanks!