Motorist Charged with DUI in Greeneville Parking Lot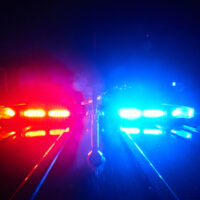 Greeneville, TN (October 22, 2020) A Greeneville motorist was charged on October 22nd after law enforcement found her passed out inside of her vehicle at the Greeneville Commons Monday. More specifically, the motorist was found with her head slumped forward and not moving. After knocking on the vehicle's window several times, the woman woke up and introduced herself to law enforcement. The woman then performed poorly on sobriety tests and instructed law enforcement that she was scheduled to pick up a child from school. The woman also refused a blood sample and was later charged with violating implied consent as well as driving under the influence of alcohol.
So far in 2020, the Tennessee Department of Safety and Homeland Security reports that there have been 20 accidents in Greeneville's Greene County involving intoxicated motorists. In the last decade, 2010 saw the greatest number of intoxicated motorists in Greene County when 85 car crashes involving alcohol occurred. Drunk driving is dangerous because alcohol sedates a driver's decision-making abilities as well as coordination. Intoxicated motorists often find it difficult to quickly and appropriately avoid deadly factors that sober drivers can avoid.
Contact an Experienced DUI Accident Attorney          
The aftermath of DUI wrecks is often devastating, but the victims of these crashes should remember that they have a right to hold the responsible party accountable. Retain the assistance of an experienced attorney at Fox, Farley, Willis & Burnette today. During a free case evaluation, our lawyers will review your options as a victim to fight for the results you deserve.
Note: This post was written based on available resources, news stories, and online reports about this incident. As is often the case with fast breaking news, there is always the risk that some details are still being shared and uncovered. Please contact us if you notice any information that should be changed or added. Thanks!