Motorist Charged with DUI After Single Vehicle Accident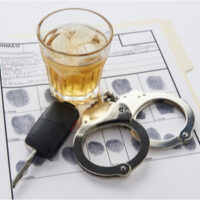 Dowelltown, TN (September 1, 2020) A man in Dowelltown was charged on September 1 with driving under the influence following a single truck accident. As a result of the offense, the driver was placed under a $1,500 bond with a court appearance scheduled for October 1st. The driver's truck was first spotted at a gate on a shared driveway of several property owners close to Chapman Hollow. When one of the property owners went to investigate, the property owner found the driver unconscious behind the Nissan Frontier's wheel. After being awakened, the driver attempted to pull away but, while trying to pull away from the driveway, drove off the right side of a bridge. The truck's undercarriage then became stuck on part of the bridge and embankment. According to law enforcement, the driver exhibited a strong odor of alcohol as well as trouble communicating and performed poorly during a field sobriety test.
Dowelltown is part of DeKalb County, which the Tennessee Department of Safety and Homeland Security reports saw 25 drunk driving accidents in 2019.
How to Defend Yourself From Drunk Drivers
While the drunk driver in this accident did not injure anyone else, there are some helpful steps that you can take as a driver to reduce the risk of having your life impacted by a drunk driving accident, which include:
Always make sure to wear your seatbelt
Avoid driving late at night and during holidays whenever possible
Keep a sufficient distance from other vehicles on the road
Offer to be a designated driver for friends and family who have had too much to drink
Participate in drunk driving checkpoints
Remain extra cautious while crossing intersections
Contact an Experienced Car Crash Lawyer
Car accidents caused by drunk driving can leave people seriously injured and can even result in death. If you need the assistance of a skilled car crash lawyer, do not hesitate to contact Fox, Farley, Willis & Burnette today to schedule a free case evaluation.
Note: This post was written based on available resources, news stories, and online reports about this incident. As is often the case with fast breaking news, there is always the risk that some details are still being shared and uncovered. Please contact us if you notice any information that should be changed or added. Thanks!