Motorcyclist Killed After Multiple Vehicle Crash in Chattanooga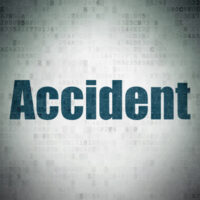 Chattanooga, TN (April 2, 2021) A motorcycle driver died following a serious crash on April 2nd on Lee Highway. The Chattanooga police reports that a Chevy Avalanche driver was traveling on South Lee Highway waiting to turn left onto Ooltewah Ringgold Road at the time the crash occurred. At the time of the accident, the motorcyclist was even more specifically situated in the right lane. The driver of the Chevy then made a left turn while the motorcyclist was passing through the intersection, which caused the motorcycle to collide with the Chevy and eject the motorcyclist from his vehicle. The chevy then struck a third car, a Toyota Rav 4. The motorcyclist was subsequently transported to the hospital with life-threatening injuries. The Chevy Avalanche's driver is reported to have needed emergency workers to extract him from the vehicle. The driver of the Toyota Rav 4, however, was not injured.
The Insurance Information Institute has found that in 2018, 4,985 motorcyclists lost their lives in motorcycle crashes. This statistic marked a 5 percent drop from 2017, but each still means that each year the lives of too many individuals are forever changed due to motorcycle crashes.
Contact an Experienced Motorcycle Accident Attorney
If you or a loved one has been injured in a Tennessee motorcycle crash, a myth persists that the accident is always the fault of the motorcyclist. In reality, countless motorcycle crashes occur because motor vehicle drivers fail to see motorcyclists. Following motorcycle crashes caused by someone else, one of the best things that you or your loved one can do is to promptly speak with a knowledgeable personal injury lawyer. Contact Fox, Farley, Willis & Burnette today to schedule a free case evaluation.
Note: This post was written based on available resources, news stories, and online reports about this incident. As is often the case with fast breaking news, there is always the risk that some details are still being shared and uncovered. Please contact us if you notice any information that should be changed or added. Thanks!