Methodist Healthcare Accused of Overcharging Accident Victim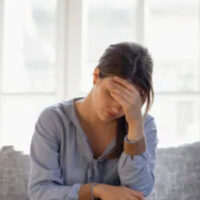 In most civil lawsuits, such as personal injury claims, the plaintiff gets to decide where to file their lawsuit. For example, many plaintiffs prefer to try a case in Tennessee state court rather than federal court. Under certain circumstances, however, the defendant has the right to move a case from state to federal court.
Federal Court Rejects Jurisdiction Over State-Law Claims
Not every such attempt is successful. For example, the U.S. Sixth Circuit Court of Appeal recently reversed a lower court's ruling that federal law "preempted" a plaintiff's right to pursue her in case in state court.
The underlying case involves the financial fallout from an auto accident. The plaintiff was injured in said accident and required medical treatment at a hospital owned by Methodist Healthcare. Methodist subsequently billed the plaintiff $8,000. Fortunately, the plaintiff was insured from multiple sources: Her employer-sponsored health insurance, her auto insurance, and her spouse's health insurance.
Nevertheless, the plaintiff believed Methodist had overcharged her. More precisely, the plaintiff alleged that Methodist violated its agreement with the insurers to only charge a certain price for her accident-related care. Believing this to be a common practice, the plaintiff filed a potential class action claim in Tennessee state court on behalf of herself and other former Methodist patients.
Methodist subsequently attempted to move the case to federal court. Normally, this would not be an option, as the plaintiff's claims fell entirely within state law. But Methodist thought it found a loophole. As it turned out, the plaintiff's spouse's insurance plan had paid for $100 of the $8,000 bill at issue. And this was important, Methodist said, because the husband's plan was covered by the ERISA.
The ERISA is a federal law that governs many employee-sponsored health and benefit plans. According to the U.S. Supreme Court, the ERISA "preempts" any state-law claims. In other words, any legal dispute regarding an ERISA-sponsored plan must be heard in federal court.
Although a federal trial court agreed with Methodist's argument for preemption, the Sixth Circuit did not. The appeals court explained the plaintiff's lawsuit has nothing to do with the ERISA. She is not, for instance, accusing her husband's insurance plan of denying her benefits or coverage. Rather, her lawsuit "claims that Methodist reneged on its agreements with insurance providers by overcharging her and patients like her." This is "independent" of the ERISA and therefore Methodist has no legal right to have the plaintiff's case heard in federal court.
Speak with a Clinton, TN, Personal Injury Attorney Today
Dealing with medical bills and insurance companies is just one of many burdens accident victims face. A qualified Clinton personal injury lawyer can assist you in helping to ensure healthcare providers and insurers fulfill their legal obligations to you. If you need advice or assistance following any type of accident, contact the offices of Fox, Farley, Willis & Burnette, today to schedule a free, no-obligation consultation with a member of our personal injury team.
Source:
scholar.google.com/scholar_case?case=262601973070428460
https://www.foxandfarleylaw.com/is-an-employer-responsible-for-an-accident-caused-by-an-employee-who-leaves-work-early/