Memphis Utility Faces Trial for Allowing Man to Die of Heatstroke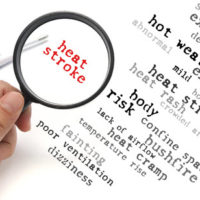 Wrongful death lawsuits are often associated with corporate or institutional malfeasance, such as manufacturing a dangerous or defective product. But under Tennessee law, a wrongful death claim may arise from any "wrongful act" or "omission" that leads to the victim's demise. The act or omission itself need not have been intended to cause harm. Unlike criminal homicide, wrongful death is a civil claim, so it is only necessary to establish a defendant's negligence or recklessness.
Court Rules Medical Examiner's Testimony Admissible in Wrongful Death Case
An ongoing wrongful death case from Nashville illustrates how broad the wrongful death statute may be construed. This case is particularly tragic because it appears the victim died as much because of his socioeconomic status as the alleged negligence of the defendant.
The victim was a 65-year-old African-American man who was employed as a sanitation worker by the City of Memphis. He was illiterate and suffered from "severe learning disabilities," according to court records. In addition, he had no birth certificate, having been delivered by a midwife in rural Mississippi.
All of this became an issue when the victim moved into a new apartment in Memphis in February 2010. Memphis Light, Gas & Water (MLGW) refused to connect the victim's utilities because he could not produce any government-issued photo identification. The victim's niece later testified that her uncle "did not drive or keep a bank account" and "needed help filling out forms or legal documents."
MLGW's policy apparently was only in effect during 2010. Before and after that time, the utility accepted many non-government issued forms of identification, several of which the victim actually had. But MLGW "made no efforts to contact potential customers who were denied utilities as a result of the policy in effect in 2010," according to court records.
As a result of his lack of acceptable identification, the victim lived in his apartment with no electricity or air conditioning. About 17 months after he moved in, he was found dead in his apartment. The internal temperature was nearly 94 degrees with 64 percent humidity–a heat index of more than 111 degrees.
The victim's wife and sister subsequently sued MLGW for wrongful death. As noted above, this case remains pending in federal court. There have already been two appellate-level rulings on pretrial matters. Most recently, on July 27 the U.S. Sixth Circuit Court of Appeals reversed the trial judge's decision to exclude the expert testimony of the medical examiner who conducted the victim's autopsy. The medical examiner said the death was accidental and "resulted from probable heat stroke."
MLGW contended the testimony was inadmissible because it "was not expressed to the requisite degree of medical certainty." But as the Sixth Circuit observed, "the meaning of the phrase 'reasonable degree of medical certainty' is by no means itself a legal or medical certainty." This is a legal rather than a scientific test, the Court said, and there are no "magic words" an expert needed to use for his or her opinion to be admissible at trial. In this case, the medical examiner's finding of "probable" heat stroke as the cause of death was "reasonably" certain.
You need a Knoxville Personal Injury Lawyer on Your Side
Wrongful death lawsuit often raise these types of complicated legal arguments. They are generally not simple cases, especially when the defendant is a government agency or a large corporation. That is where having an experienced Tennessee wrongful death attorney on your side is invaluable. Contact the offices of Fox, Farley, Willis & Burnette, Attorneys at Law, if you or a family member have been seriously injured due to someone else's negligence.
Sources:
scholar.google.com/scholar_case?case=15118251675428332471
scholar.google.com/scholar_case?case=1493763550851097695