Mass. AG Alleges Juul Targeted "Young Children" with Television Ads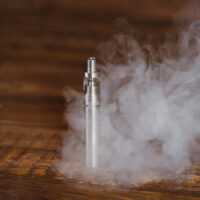 The legal battle over vaping centers on the marketing strategies of leading e-cigarette companies, notably Juul Labs, Inc. Juul has long presented itself to the public as a "technology company" attempting to help adults quit tobacco smoking. But this narrative has come under fire from legal and public health experts, who argue Juul's real objective is to get a new generation of children and teenagers addicted to nicotine by actively encouraging them to start "vaping."
Lawsuit: Juul Purchased Ads on Cartoon Network, Circumvented Social Media Bans
On February 12, Massachusetts Attorney General Maura Healey filed a new civil lawsuit against Juul Labs and its former parent company, PAX Labs, Inc., accusing the companies of illegally "marketing e-cigarettes to underage consumers," among other things. The attorney general's complaint, filed in Massachusetts Superior Court, argues that Juul "bears responsibility for the fact that millions of young people nationwide are now addicted to e-cigarettes, reversing decades of progress in combating underage tobacco and nicotine use and addiction."
The lawsuit focuses on the work of a Canadian advertising agency, Cult Collective Ltd., which advised Juul on how to brand and position its e-cigarette products in the marketplace. According to the complaint, Cult developed the "technology company" narrative and advised Juul to emphasize its product as a "satisfying alternative" to cigarettes for existing users. To that end, Cult proposed advertising that "featured products that were readily recognizable by older consumers–products that teenagers today might only recognize from old movies."
But Juul rejected the Cult advertising campaign, the lawsuit alleges, in favor of a strategy designed to "win with the cool crowd in critical markets." In other words, Juul deliberately decided to target a younger audience. As part of this strategy, the lawsuit said Juul took the following actions:
Juul developed ads "featuring youthful, fashionable models";
Juul intentionally purchased banner ads on websites that offer "children's television programs and games for children," such as the Cartoon Network;
Juul tracked consumers who "visited" the company's website and "purchased advertising space on other websites that those same consumers subsequently visited," even though these consumers "did not complete or even failed Juul's age verification process";
Juul deliberately circumvented Facebook and Instagram's ban on e-cigarette ads by "paying only publishers" to promote their "youth-oriented advertising content" on their own social media accounts; and
Juul enlisted celebrities and social media "influencers" with large followings among underage individuals, such as singer Miley Cyrus, to promote e-cigarettes.
The attorney general is seeking restitution on behalf of consumers who were affected by Juul's alleged acts as well as civil penalties and other legal costs.
Speak with a Tennessee Juul Lawsuit Attorney Today
This will not be the last legal action filed involving Juul and other e-cigarette manufacturers. Indeed, if your own child or teenager has succumbed to the vaping epidemic, you should speak with a qualified dangerous drug & defective medical device lawyer to learn more about your own legal options. Contact the offices of Fox, Farley, Willis & Burnette, today to schedule a free consultation.
Source:
mass.gov/doc/juul-complaint/download
https://www.foxandfarleylaw.com/ndma-in-zantac-contamination-or-design-flaw/