Man Struck by Vehicle in Cumberland County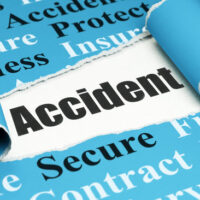 Cumberland County, TN (March 2, 2021) Cumberland County first responders on March 2nd responded to the scene of a home on Maynard Road close to Highway 127 North after a report that a vehicle had struck a male. Initial reports suggest that the motor vehicle was in the driveway when it slipped into neutral, rolled backwards, and collided with the man. The vehicle then dragged the man down the driveway and came to a stop. The victim incurred injuries in the incident including damage to the leg. The victim was then transported to the hospital. Additional details about the accident are still under investigation.
The Centers for Disease Control and Prevention reports that in 2017, 5,977 pedestrians were killed in traffic accidents in the United States. This equates to one fatality every 88 minutes. An even larger number of people are injured as the result of being struck by vehicles. If you or someone you know is struck by a vehicle some of the pieces of advice that you should follow include promptly obtaining medical assistance, adequately documenting your injuries, and contacting the police so a report can be written. 
Contact an Experienced Tennessee Accident Attorney                 
If you or a loved one has been injured in a Tennessee car accident, you should not hesitate to obtain the assistance of an attorney who will remain committed to fighting for the compensation that you deserve. Contact Fox, Farley, Willis & Burnette today to schedule a free case evaluation.
Note: This post was written based on available resources, news stories, and online reports about this incident. As is often the case with fast breaking news, there is always the risk that some details are still being shared and uncovered. Please contact us if you notice any information that should be changed or added. Thanks!