Man Injured in Putnam County Single Vehicle Accident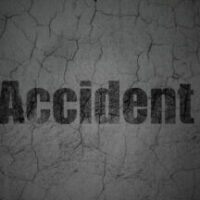 Putnam County, TN (August 25, 2020) A single vehicle accident occurred the afternoon of August 25th on Interstate 40 in Putnam that left a Cumberland County man injured. Law enforcement reports that the man was driving a Hyundai Sonata eastbound close to the 300 mile marker when his vehicle left the right side of the road and collided with multiple trees. The driver is reported to have experienced a sudden medical emergency shortly before the accident occurred. Fortunately, the driver was restrained at the time of the collision.
The Tennessee Department of Safety & Homeland Security found that 946 car accidents occurred in 2020 in Putnam County. 208 of these accidents resulted in injuries, while another 4 led to fatalities for the involved parties. 
Medical Conditions and Tennessee Car Accidents
In Tennessee, having a medical condition does not always prevent a person from not driving. Instead, these limitations might restrict when a person can drive or might prohibit an individual from driving on busy roads. When a car crash in Tennessee is caused by a medical condition, the issue of liability changes based on several factors including whether the driver knew about the impairment. For example, if a driver was aware of a pre-existing condition and failed to adhere to restrictions or control the impairment, the driver would likely be found liable for the accident. If the driver did not know about the medical condition, the driver might not be found liable.
Speak to an Experienced Car Accident Attorney
If your Tennessee car accident was caused by someone else and resulted in damage, it can help to retain the assistance of a compassionate accident lawyer. Contact Fox, Farley, Willis & Burnette today to schedule a free case evaluation.
Note: This post was written based on available resources, news stories, and online reports about this incident. As is often the case with fast breaking news, there is always the risk that some details are still being shared and uncovered. Please contact us if you notice any information that should be changed or added. Thanks!