Man Injured in McMinnville Motorcycle Crash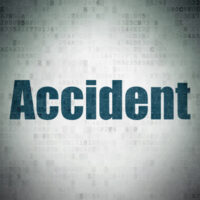 McMinnville, TN (October 3, 2020) A motorcycle accident the night October 3rd resulted in a man being hospitalized with serious injuries. According to the McMinnville Police Department, a call was received around 6:50 pm on the 3rd that a man was traveling inbound on Sparta Street in McMinnville on his Harley Davidson motorcycle when the driver of a Honda Accord was coming from Highway 70 to Sparta Street. The Accord driver proceeded to run a red light and strike the motorcyclist. The motorcycle operator was unresponsive but later regained consciousness. The motorcyclist received numerous injuries and was not wearing a Department of Transportation approved helmet at the time of the accident. Currently no charges have been made against the Honda driver, but an investigation is still pending.
The Tennessee Department of Safety and Homeland Security found that in 2019, McMinnville's Warren County saw 12 motorcycle crashes. This made the county the 62nd county in Tennessee for most motorcycle crashes. While this might not seem like a lot, motorcycle accidents often result in riders facing serious life-changing injuries. Fatalities are often also a common occurrence. 
Speak with a Tennessee Motorcycle Accident Lawyer
Because motorcyclists lack the same type of protection that motor vehicle drivers and passengers have, motorcyclists often end up incurring substantial injuries when they are struck by cars. While it can be overwhelming to decide how to best respond if your motorcycle accident was caused by someone else, one of the best first steps that you can take is to retain the assistance of an experienced attorney. Contact Fox, Farley, Willis & Burnette today to schedule a free case evaluation.
Note: This post was written based on available resources, news stories, and online reports about this incident. As is often the case with fast breaking news, there is always the risk that some details are still being shared and uncovered. Please contact us if you notice any information that should be changed or added. Thanks!