Man Flown to Trauma Center After Roane County Accident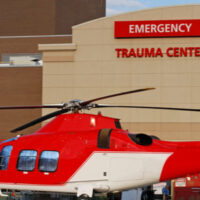 Roane County, TN (August 24, 2020) A recent vehicle accident in Roane County recently left one person injured. The Tennessee Highway Patrol released a report on the morning of August 26th that a Dodge Caravan left the road at the Skyline Drive and Sugar Grove Valley Road intersection and went up an embankment. The vehicle then rolled over several times and ejected the driver before the vehicle came to a stop beside a tree. The driver was then flown by Lifestar to the University of Tennessee Medical Center for treatment. Fortunately, a passenger in the vehicle was not injured in the accident. Law enforcement also stated that the driver was charged with driving on a suspended license, driving without a seatbelt on, and operating an unregistered vehicle.
Based on data collected by the Tennessee Department of Safety & Homeland Security, the number of car accidents that occurred in Roane County between 2007 to 2019 has gradually risen. In 2007, there were 1,187 car accidents in Roane county, while in 2019 there were 527 car accidents in the county.
How to Reduce the Risk of Vehicle Ejections
Drivers can take several steps to reduce the risk of being ejected from a vehicle, which include:
Avoid speeding. One of the best ways to reduce the risk of speeding is to always give yourself ample time to reach your destination.
Make sure to always wear a seatbelt, which substantially increases your chances of remaining restrained following a collision
Stay up to date with your vehicle's maintenance, which includes make sure that safety features like seat belts still work properly 
Contact a Knowledgeable Tennessee Car Crash Lawyer
The aftermath of Tennessee car accidents is often overwhelming. If you or a loved one needs the assistance of an experienced car accident attorney, do not hesitate to contact Fox, Farley, Willis & Burnette today to schedule a free case evaluation.
Note: This post was written based on available resources, news stories, and online reports about this incident. As is often the case with fast breaking news, there is always the risk that some details are still being shared and uncovered. Please contact us if you notice any information that should be changed or added. Thanks!