Man Dies in Knoxville Head-On Collision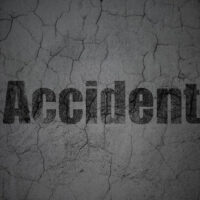 Knoxville, TN (September 14, 2020) A man was driving south on Karns Valley Road on September 14th around 3:30 p.m. when his car collided with a tractor. As a result of the collision, the car's driver was killed. While the deceased man's next of kin have been notified, additional details including why the head-on collision occurred as well as the state of the tractor's driver remain uncertain.
The Tennessee Department of Safety & Homeland Security has found that 20 deadly accidents occurred in Knoxville's Knox County so far in 2020. In 2019, the agency found there were 64 deadly car accidents in Knox County.
Why Head-On Accidents Are So Deadly 
One reason why head-on collisions are often deadly is that these collisions involve the sudden impact of two vehicles, which are often traveling at a high rate of speed. The vehicles are then tasked with absorbing the full force of the other before coming to a full stop. Consequently, vehicles must absorb the force of these collisions, which often results in substantial damage to the vehicle. Crushing is a common type of damage known to result from these accidents, which can endanger the lives of motorists.
Speak with an Experienced Tennessee Car Accident Attorney
Losing a loved one in a truck accident is one of the most painful experiences that many people will ever face. While compensation will never be able to replace your loved one, it can help to pay for the various costs that you now face as a survivor including burial and funeral costs. Although it can be difficult to pursue compensation, a skilled attorney can help. Contact Fox, Farley, Willis & Burnettetoday to schedule a free case evaluation.
Note: This post was written based on available resources, news stories, and online reports about this incident. As is often the case with fast breaking news, there is always the risk that some details are still being shared and uncovered. Please contact us if you notice any information that should be changed or added. Thanks!