Man Dies After Falling from Smoky Mountain Overlook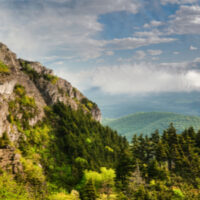 Knoxville, TN (November 24, 2020) A man died at the Great Smoky Mountains National Park on November 24th after he fell 50 feet from an overlook when he stepped down for a photograph. The man fell from the Chimney Tops overlooking Newfound Gap Road. Due to the fall, the man incurred substantial head trauma and later died from his injuries. Emergency workers as well as park rangers relied on a rope and pulley system to pull the man from where he landed back to the overlook. It also remains unclear whether the man was attempting to take a photograph or if someone planned on taking a photograph of him at the time of the fall.
The World Health Organization has found that falls are the second leading cause of accidents or unintentional deaths throughout the world. This means that each year, approximately 646,000 individuals die due to falls. While adults over the age of 65 are the most common demographic to fall, no one is entirely safe from the risk. An even greater 37.3 million individuals end up falling each year in a way that leads to injuries serious enough to require medical care. 
Speak with a Tennessee Personal Injury Attorney
If you or a loved one has been injured due to a fall or any other type of accident that occurred on property where you were permitted to be, remember that there are often several potential parties that can be held accountable. One of the best things that you can do in such a situation is to promptly obtain the assistance of a knowledgeable lawyer. Contact Fox, Farley, Willis & Burnettetoday to schedule a free case evaluation.
Note: This post was written based on available resources, news stories, and online reports about this incident. As is often the case with fast breaking news, there is always the risk that some details are still being shared and uncovered. Please contact us if you notice any information that should be changed or added. Thanks!