Loudon County DUI Chase Results in Collision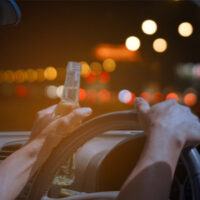 Loudon County, TN (September 6, 2020) A high-speed vehicle chase in Loudon County the morning of September 6th resulted in a DUI arrest. Around 12:30 a.m., law enforcement spotted a driver who was passed out in a Mitsubishi Eclipse at a McDonald's drive-thru on State Route 72. After law enforcement tried contacting the driver, he fled in an effort to escape arrest. A chase occurred involving Loudon as well as Roane County law enforcement. The pursuit was later stopped due when the motorist attempted to elude law enforcement by driving backwards and colliding with a law enforcement officer's patrol car. The man then got out of his vehicle and ran away from law enforcement. After he was caught soon after, the driver was arrested for second DUI offense as well as felony evading arrest, felony reckless endangerment, aggravated assault, and other traffic violations.
Data compiled by the National Highway Traffic Safety Administration shows that each day, approximately 30 people in the United States die as a result of drunk driving accidents. This equates to one individual dying from drunk driving every 30 minutes. 
Obtain the Help of a Seasoned Tennessee Car Crash Lawyer
Drunk driving accidents place the lives and safety of not just law enforcement but also other motorists at stake. If you or a loved one has been injured in a Tennessee car crash, do not hesitate to speak with an experienced attorney at Fox, Farley, Willis & Burnette today.
Note: This post was written based on available resources, news stories, and online reports about this incident. As is often the case with fast breaking news, there is always the risk that some details are still being shared and uncovered. Please contact us if you notice any information that should be changed or added. Thanks!